Welcome to Wydmonley, an award-winning, family owned care home that was founded in 1990.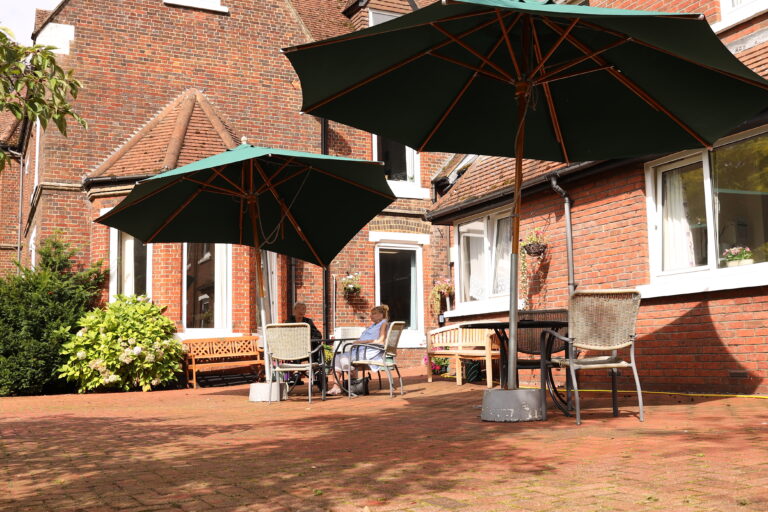 Providing the best service and highest quality of care
The care provided at Wymondley is of the highest standard. We have qualified nurses and trained care assistants on duty 24-hours a day. All residents receive individualised care, and are encouraged, along with their families, to participate in its planning and evaluation. The preservation of dignity and each individual's self-respect is a high priority of all the Home's staff.
Although residents who previously lived in the local area can of course remain under the care of their own GP, the Home has weekly visits from an attending GP, and can arrange for residents who come from outside the area to transfer registration if required.
The Home has a visiting Chiropodist, Hairdresser, Optician and Dentist, and can care for residents with varying levels of need, including those requiring convalescent care after surgery
Wymondley has focused on the following:
The right to a high quality of life 
To enable the residents to exercise their freedom of choice, by providing facilities for them to follow their own particular religious or political pursuits and to recognize their privacy all times. 
The right to fulfilment
To assist the residents to achieve their full potential capacity, however small in Respect to their physical and intellectual. 
The right to dignity 
To preserve the self-respect of our residents by affording them privacy and space and practicing courtesy and respect toward the residents at all times. 
The right to individuality
To respond to the individual needs of our residents, to enable them to maintain their Identity in respect of belief and opinions.
The Right to Esteem
To recognize the former status of the residents, their life experiences and talents. To get to know the relatives and visitors, and to then use all the information to help maintain the morale of the individual residents